Metzner maschinenbau GmbH specilized produces rubber cutting machine, which has 25 years research and development in this industry. As a world leading company, Metnzer bought the pioneer research and development cutting machine company, turns to history of hundred years---Max muller. Metzner offers devices to many big manufacturers among different industries, becomes outstanding successful in the world.
| | | | | |
| --- | --- | --- | --- | --- |
| Auto Profiles | Auto Tubing | Household | Furniture | Miscellaneous |
| Metzeler | Scania Sao Paulo | Braun | Silam | SIEMENS |
| GTG | Freudenberg | Nalato | Rehau | NOKIA |
| Conti-tech | Conti-Tech | Armstrong Medical | Eltek | Habasit |
| GDX | Volaplast | Kast | Contasil | Hecker Werke |
| Sand | IVECO | KABI | VELUX | PHILIPS |
| Decoma | MAN | Clinico | Mayser | 3M |
| Meteor | VOSS | Lipao | Schock | Otto klumpp |
| Hutchinson | CooperStandard | Drager Medical | Polinter | Mentz |
| Cooper Standard | Daimler AG Wurth | Medical | Reuter | Emitec |
| Henniges | EvoBus Mannheim | Nolato AB | Fritz | Staedler |
| Toyoda | EvoBus Ulm | Armstrong Medical | Sports Equi | Emitec |
| Toyoda | Conti Tech | Drager Medical | IMS | JUMO |
| Conti-Tech | Volvo Tuve | Kast | GST | Leeser |
| Co-Ex-Tec | Scania Gent | KABI | ESN | Landes |
| Phoenix Automotive | | Clinico | Head | Mentz |
| National Gummi AB | | Lipao | Binder | |
Metzner coorperates with Metzeler, Hutchinson, GDX, Cooper Standard etc. to develop projects upon long-term strategic partnership, which proves its authority, superior and stable function. It must be helpful to improve products quanlity, seize customer abroad and home, rank the top-one enterprise.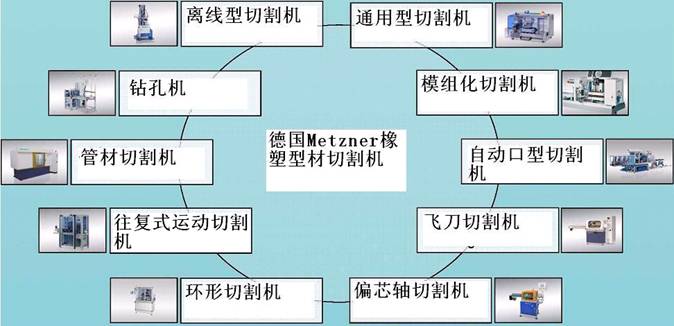 Metzner has reciprocatory motion cutting, off-line cutting, modularity cutting etc. multiple series (see picture above), it cuts soft mold and hard material mold with frame, meanwhile attaches water-cutting, dry-cutting, slight lubricantion, which prevents from distortion and avoid of section out of flatness etc. In matters of precision, speed, quality of cutting, Metzner series products are incomparable at world leading quality and competitive price. It is why we commands a good market all over the world.
Metzner rubber cutting advantage
precise and high-speed
Precision. Mandrel tublar's cutting precision can be at tolerance of +/-0.01mm
Common cutting precision can be +/-0.1mm-0.3mm. High-speed is included in cutting machine with 7 groups of mandrel pads, reaches 700 cut/min
Easy operation layout and revision program
Operation system gets effective control, highly automatic management, configuration's automatic recognition can automatic responsive, one people can easily control the whole factory's cutting. It adjusts cutting requirement with set data, and re-installation can be done within 20mins with reducing man-made interference factor.
Customization
Cutting machine can be customized, you have multiple options of spare parts for installation.
Our word leading rearch and development team would offer different installation with good suggestion, ensure your products' superior quality.
High-quality service after sales
We have professional technician in China, answer and solve the relative questions and problems any time and any place, to help you leave away worries.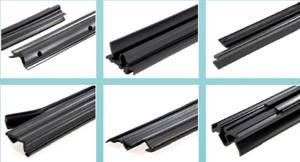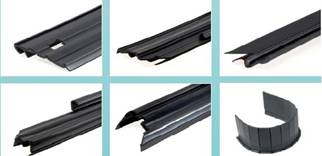 These are partial diagrammatic of cutting rubber mold, includes soft mold and hard material mold with frame. Different cutting blade are for different products, the same for cutting way, which can get re-installation.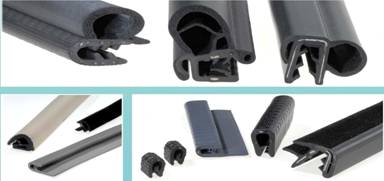 Features of design
Disposition to measure and control gap atomatically
When cut on mold with frame, measure and control postion can scan to gap part of mold without frame automatically, which makes section more neat and nice. Without polishing such repeat procession, it saves time, improve production capacity, gains competative for products.
Drilling
We do customized drilling either on-line cutting, or off-line cutting or moving cutting.
Drilling and cutting can be done at one process at the same time, get stress from up to down
With balance, which avoids distortion even with 180 degree changed drill end. After drilling,
Trash is recycled with special design, it won't be mixed with products. It ensures cutting
precision and section and planarization efficiently.
Travelling cutting machine
It cuts soft mold and hard material mold with frame. When cut mold with frame, kinfe can shift with mold followed. Imput's motor is operating with cutting with stopping at the same time, which prevents upwarp, distortion of mold with frame with too faster imput, then effects cutting precision several problems.
After cutting, knife turned back automatically for the next new cutting, which ensures precision of cutting length, so improve efficiency.
Flying knife cutting machine
Design for fast extrude speed and small prodcuts( max 50mm). Flying knife cutting can be 15 cut/ seconds, 850 cut/ mins, 51000 cut/hours, precision at tolerance of +/-0.1mm。