From
Rim to Rim
for
Tires and rims
Designed for a high precision profile measurement of finished tires in the laboratory for quality checks and R&D purposes, the system is measuring the outer profile of the tire by a laser point sensor.
The sensor is driven by very accurate, stepper motor controlled linear guidances .The tire can be driven by a motorized tire holder.
From 2D-profile cross-section measurements from rim to rim up to the measurement of the complete outer 3D profile of the tread, the system is available in different outlines.
2D or 3D profile measurements
Design analysis and wearing analysis (life time estimation)
Heel & Toe, Run-out and Crown-radius Analysis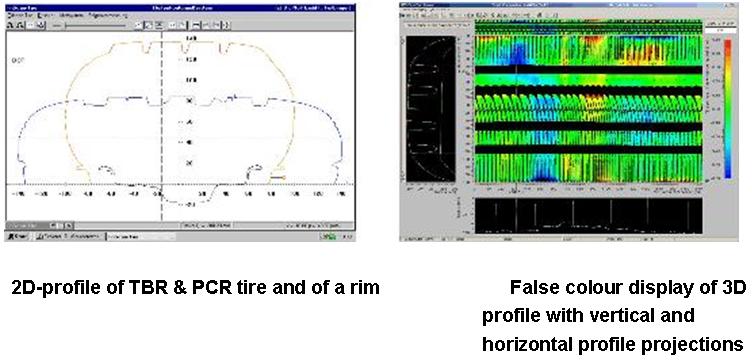 Technical data of standard system (optional extended values):
Tire diameter: max. 1300mm
Tire width: max. 500mm
Rim sizes: 12'' ... 23''
Tire weight (with rim) : max. 200kg
Laser class 2, red laser point