Love is origin from deepest heart, which is the purest caring and expecting.Charity is born by nature to this love.
Expanding love and dream not only requires endless hard work but also everyone¡¦s participation.
In 2014, Chengshin tire invited Smarding shanghai to join their charity ¡¥May flower¡¦ to help more people, caring children left in the mountain.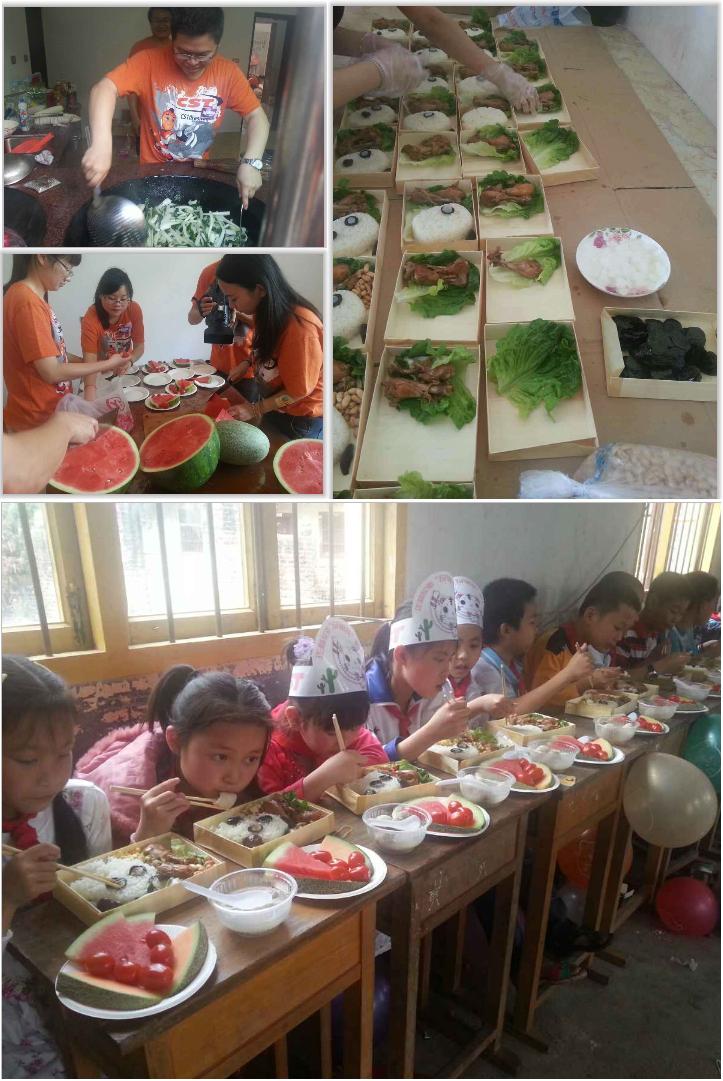 The seventh ¡§May flower¡¨ participants prepared lunch for children.
Raise for love
Since 2008, Chengshin tire has insisted in ¡§May flower¡¨ charity every year. This charity whose main idea is to care about children left in the mountains has been held for 7 times, which has helped more than 300 children. Besides, we participants earned a memorable memory due to dedicate ourselves to contribute our love, and learned more about insisting in charity for Chengshin tire and Smarding Shanghai.
Connected for love
A good intention will bring great strength due to endless insistence. 7 years of effort has gathered more people and power. Many institutes and companies show their willing for participating in this charity. In 7TH ¡§may flower¡¨ 2014, Smarding shanghai is specially invited by the entrepreneur Chenghsin itre to join this charity with Xiemen ChangGung Hospital, Xiamen marathon committee, walking into the campus in deep mountain to send a special class for children.
Smarding Shanghai company, G.M. Mr. Hsieh.
Addition for love
Outlanders from countryside are truly builders for cities, whose children require more care from society for their growth and health. On 5.24.2014, this charity ¡§may flower¡¨ started up with ¡§healthy growing¡¨ as an aim. These activities concerned about health for children with physical examination and healthy knowledge class, providing helps for daily health. Especially Chengshin tire and Smarding Shanghai donated daily drug sundries for children, which exactly interspersed the aim of the charity this time!
The presents donated by the GM of Smarding Shanghai Mr. Hsieh.
Children have rare time to be accompanied with their parents, who always go out for earning money to different cities. In order to make little boys and girls to understand the perspiration for working, Chengshin tire established a film team to make a documentary¡¨A day of parents¡¨, and showed the film to children and participants in this activity, which will directly gather more attraction and cares from society in a brand new way.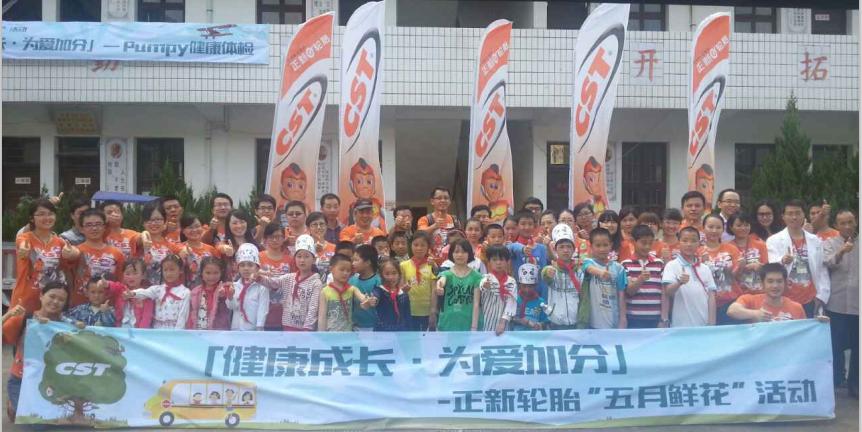 Photo for participants of 7th May Flower

Let the love sparkle


In the Past 6 years, chengshin tire has deeply known that this power of passion shows great happiness, which is happiness of sacrifice, growth, and harvest.

True love never decreases. Chengsin tire and Smarding shanghai and ones who are with great passion to gather power love, even redouble! We are expecting more colorful devotion since more enthusiasm are woke up by us!

Devote for love, flowrish for love, wish all the voice of love transmits extensively, and all the activities bloom with sparkles!