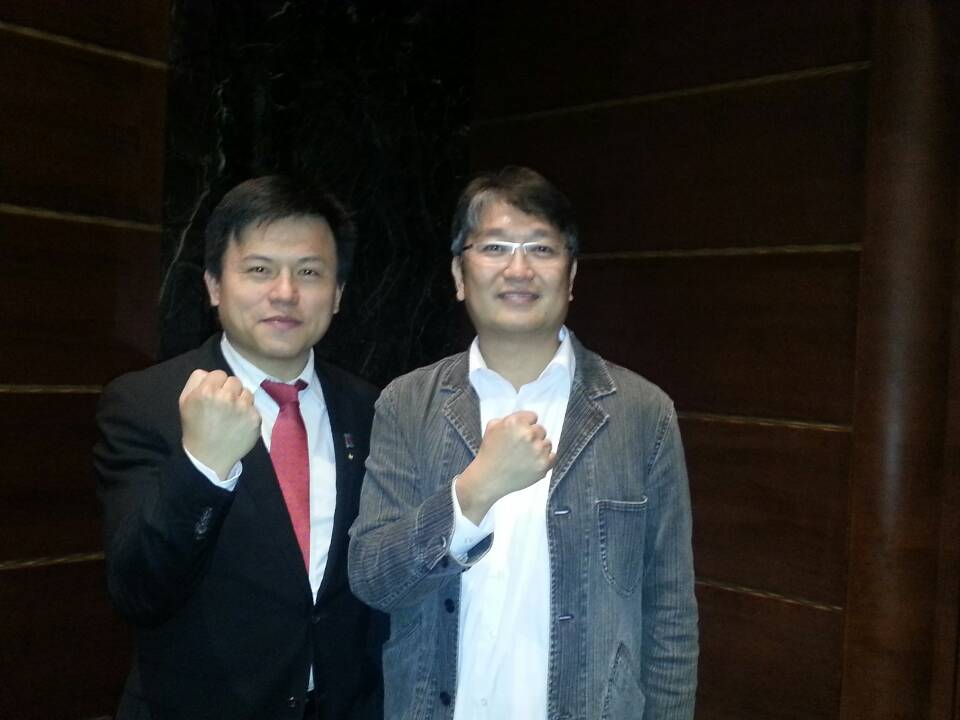 Chang Bo Rui - Introduction:
The 3rd director training course, The Council of Cultural Affairs(CCA)
Director of Pili TV
The executive producer of The legend of the sacred stone
Director of Age Media Corporation

Step back to glory - Introduction:
Based on real story for the champion tug-of-war team from Jingmei gils high school. Telling their heartfelt, full of passion story by movies! Directed by the director Bo-Rui Chang, and actors/actresses Shu-Yao Kuo, Kai-Hsun Chuang, Qian-Pei Yang, Belle Yu, You-Fang Chen, Yu-Shan Gao, and Hannah Quinlivan, working together to perform this story heartfully. Step back to glory is a movie consisting of many laugh and tears, showing the great optimistic strengths of these young girls. Definitely this movie will touch all of the audiences¡¦ heart greatly!
In all kind of sports, athletes always step forward to win the victory.
But only in tug-of-war, contestants step back to win their glory¡K.
One simple rope ties ten girls¡¦ destinies together. Girls hold this rope tightly with tears, sweats, and willpower. They are in competition not only with the opponents but also their futures. On their ways to the future, these girls are supporting for each other. These girls know their abilities but never reign to the fatalities cause one always holds her fate in hand tightly. Devote themselves to everything, and finally they must success¡K
Director Chang¡¦s words:
I saw the news about a tug-of-war team from Jingmei girls high schoo winning the national championships 6 times in succession. This champion team won a delegation for Taiwan to compete for the world championship in Italy. For this international competition, these little girls gained 7.5 kg in average regardless of their beautiful appearances. Behind the great world victory come the sweats, tears, a thickly callused hands and injuries. Besides the tough practice, 8 girls weighted 480 kg require to gain weight until 540 total to earn the scholarship to take part in the competition. Therefore, these little girls eat two bowls of rice each meal and still have to eat food besides three meals. But unfortunately, the budget from school is so few that all these little girls can eat is just only bread or instant noodles, which is innutritious and unhealthful! They eat too much and omit, after omitting they restart to eat again!!
Efforts of these little girls exchanged for qualification of the competition, and finally they won the world championship in Italy. The arduous journey of these girls is so touching that it¡¦s worthy of being recorded! This is the reason why and how I finished the screenplay and this movie.